Two-In-One Jewellery
Posted by EMMA TAYLOR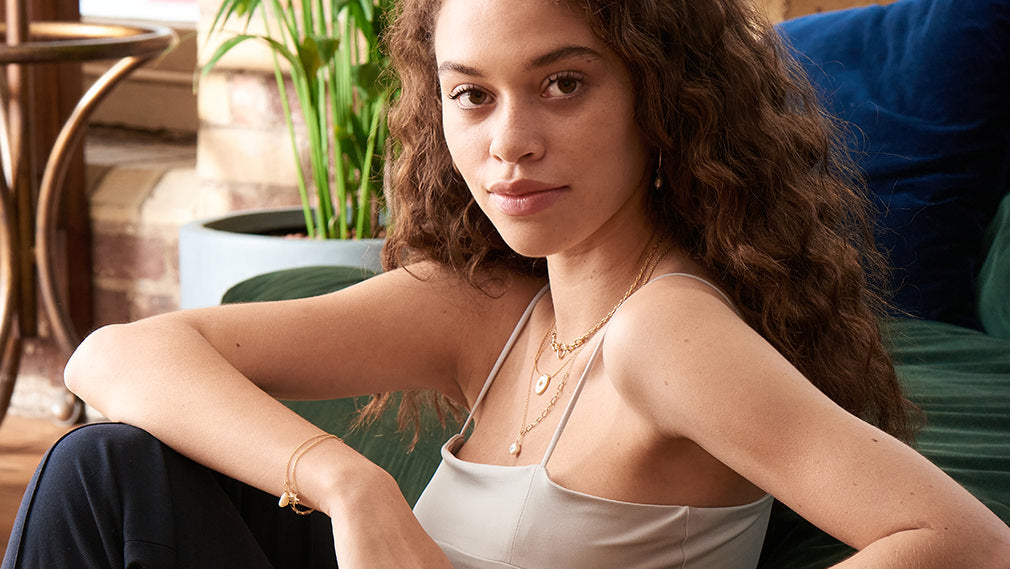 Reversible & Adaptable Jewellery Is IN This Season
At the Ania Haie design studio, we're obsessed with creating 'new'. And while we love to design pieces for you inspired by each season's runway trends, we're also always experimenting with what new means in different ways. This season, we're infatuated with adaptable and flexible jewellery that can be worn in more than one way. For us, this is the ultimate in versatile style.
Reverse Your Look 
Not experimented with reversible jewellery yet? You're in for a treat.  
Our AW Bright Future collection is packed with coloured – yet reversible – options that are perfect for both day and night. Our Claret Red Enamel Link Necklace is a prime example. Wear this stunning claret red link chain with the enamel front facing for a seasonal pop of colour that promises to brighten up any look this season in a simple and subtle way. Obsessed with the necklace but need a simpler look to pair with your outfit, no problem. Just flip the chain over and wear the pendant with the metal front facing for a whole new look from the same piece.
Working in the same way, we've even created a reversible way to wear your huggies – with a difference. Our Raven Black Enamel Sleek Huggies serve up a pop of black to inject some colour into your earring stack. Similarly, simply pop them out and flip them to wear them silver front facing for a classic look that goes with everything else in your collection, instantly.
Loving the two-in-one vibes already?
Make Your Jewellery Work for YOU
The most important thing when choosing new jewellery is that it's going to work for your style so you want to wear it time and time again. That's why our adaptable earrings are our latest secret ingredient to the collection.
Look to our stunning Gold Cluster Ear Jackets for the perfect example of how they work. With a detachable under-ear jacket, wear the complete piece with shimmering cubic zirconia for striking everyday sparkle. Not in the mood for drama? Instantly switch up your look with the same earring by slipping it off, detaching the jacket cuff and popping the stud back in for ultimate simplicity.
Use our Gold Tidal Abalone Double Studs to mix it up in a similar way. Wear a simple stud with the stunning abalone stone on show or add the detachable illusion cuff to create the look of a stack without the extra piercings. Perfection.
Fancy some jewellery that you can wear in multiple ways? Don't we all. Mix up your style this season with the most versatile and flexible pieces that give you two or more looks in one piece. 
Wear colour one day and switch it up with classic metal the next. Craving extra drama? Go all out with an ear jacket that ramps up your glam but simplify it the next day when you're in the mood for something more minimal. Try our two-in-one jewellery this autumn and create an adaptable capsule jewellery collection that works for you and your style with Ania Haie.
Collection 2019
Sale 70% Off
Third slide