Trending: Celestial Jewellery
Posted by EMMA TAYLOR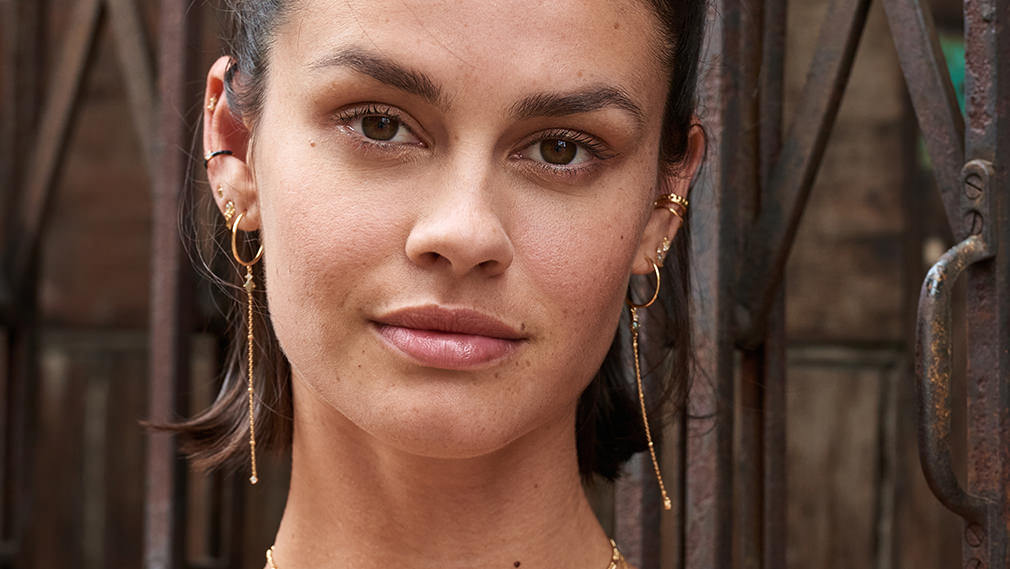 Look to The Stars This Season
If you're yet to indulge in this season's sparkling and oh-so-stunning celestial trend, you're in the right place. This super pretty and packed-with-meaning look is huge this season. But it's also one of our favourite classic aesthetics that never goes out of style. What's it all about?
Whether it's a sun, moon or star, the celestial trend is all about incorporating these interstellar motifs into ultra-chic and stylish everyday jewellery. Designing our pieces in a non-obvious way, we're all about creating the celestial look in a subtle and beautiful way that, as always with Ania Haie, allows for ultimate versatility and flexibility.
Cosmic Attraction
So, why has celestial jewellery become so popular of late? While the runway has been dripping with cosmic-inspired jewels, fashion week isn't the only thing that has catapulted celestial jewellery into the spotlight this season. It's also all about meaning and a deeper significance.
Jewellery lovers are becoming more attracted to pieces that really mean something to them. Jewellery pieces that remind them of something positive and those that they know they'll be wearing season after season for years to come. And that's something we're all about when designing our collections.
From shooting stars to crescent moons and suns, these motifs represent spirituality for many. Epitomising hopes, dreams and spiritual guidance, star motifs have long been seen as the perfect symbol for those looking to the future. Meanwhile, moon and sun motifs tend to signify energy, wisdom and a deeper personal connection.
Lovers of sun symbols also believe they represent positivity, confidence and power, often making sun motif jewellery the perfect gift idea for a special occasion.
We also believe that the aesthetic of celestial jewellery happens to be one of the most stunning!
Injecting Our Precious Stones
Alongside our stunning galactic-inspired motif designs, our choice of precious stone detailing makes for the perfect finishing touch. From shimmering labradorite stones to our signature mother of pearl accents, each choice represents the midnight sky in the perfect way.  
Look to our Midnight Fever collection for a chic combination of cosmic motif designed jewellery and labradorite stones with sparkling cubic zirconia to complete the look.
Meanwhile, our Wild Soul collection is packed to the brim with our stunning mother of pearl stones combined into the most exquisite and effortless celestial designs.
Incorporating the celestial trend into our bestselling coin jewellery, our Verginia Sun Necklace makes the perfect choice for a statement piece that works solo or layered up with this season's chains.  
Will you be getting starry-eyed this season? Whether you're into sparkle and shimmer or a subtle and simple crescent moon to represent your inner calmness, it's all about the celestial jewellery for autumn and winter this year. Shop the cosmic Ania Haie collections for ultimate inspo today. 
Collection 2019
Sale 70% Off
Third slide