Top Jewellery Trends for Autumn/Winter 21
Posted by EMMA TAYLOR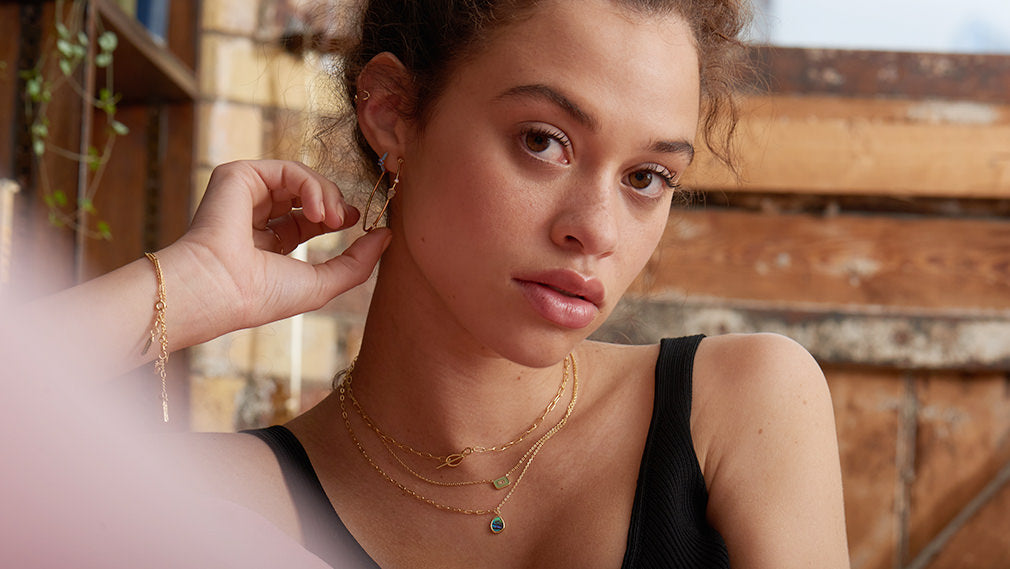 The Way to Update Your Jewellery Collection This Season
Hankering after a style update this season? Make it your jewellery collection. And make it count! This autumn/winter, the top jewellery trends from the runway and beyond are giving us SO much life. From utter elegance in pearls to serious colour pops and heavy chains and hardware, there really is a little something for everyone this season.
Our fave trends for the season ahead? Keep scrolling.
Pearls, Pearls and More Pearls
Pearls have been refurbished. And they never looked so good. A classic detail that's taken on a new – edgier – vibe, pearls are one of the biggest looks on the autumn/winter 21 runways. And one of our favourites.
The way to style them this season? Opt for super chunky pieces, layer them up and pair them with modern finishes. From pearls and chains to modern twists, make sure pearls are part of your stacks this season.
Hold onto Your Chains
The chunky chain trend is going nowhere. This season, try chains with a curvy and feminine twist. Ovals and smooth, sultry finishes are key. Plus, linked chains are a winning look.
Head over to our Chain Reaction collection and try our longer length Cable Link Drop Earrings that epitomise the autumn/winter take on this enduring trend.
Fearless Statements
When it comes to statement jewellery this season, we're looking to bold and vivacious ear cuffs to complete any on-trend look. Any ear stack is no longer complete without the finishing touch of a statement ear cuff. Luckily, we've designed the perfect pieces to nail this trend.
Scroll our Ear Cuffs collection to discover chunky luxe details, flashes of bright colour, plenty of sparkle and all the textured detailing your on-trend ear stack is craving. From our crushed metal Gold Crush Ear Cuff to our beautifully bold Enamel Ear Cuff in glorious teal, it's never been easier to create a stylish statement look.
Polished Pendants
This autumn, pendants are looking chic, polished and effortlessly cool. With the option of layering later, think sleek and simple and you can't go wrong with this trend this season.
The perfect piece from our updated AW Bright Future collection? Try our super polished Navy Blue Enamel Twisted Pendant Necklace in stunning yellow gold and navy blue.
Colour-Pop Energy
While monochrome is huge for autumn/winter this year when it comes to clothing, the jewellery is all about colour. So, let's make it pop.
Add our Claret Red Enamel Gold Sparkle Hoops to your day look and swap out your classic necklaces for a pop of colour with our Teal Enamel Bar Silver Necklace for a bright finishing touch.
Hardware Detailing
Super chunky hardware-inspired detailing is here this season and we're loving the aesthetic. From chains to padlocks, add this hardwearing accent to your jewellery collection to give any look an edge.
Ease into this autumn/winter trend with our carabiner-inspired chain necklace and bracelet, taking this classic metal loop detail and giving it our signature enamel twist. 
Inject fun, detail, colour and statement pieces into your jewellery box this season, starting with the latest collections from Ania Haie. Packed with huggies, hoops, studs, drops, bracelets, cuffs, chains, pendant necklaces and rings, we really have thought of everything. Nail your fave trend (or two) for autumn/winter 21 and complete every look with the perfect jewellery pick
Collection 2019
Sale 70% Off
Third slide