Sleek in Silver: Silver's Making a Comeback
Posted by EMMA TAYLOR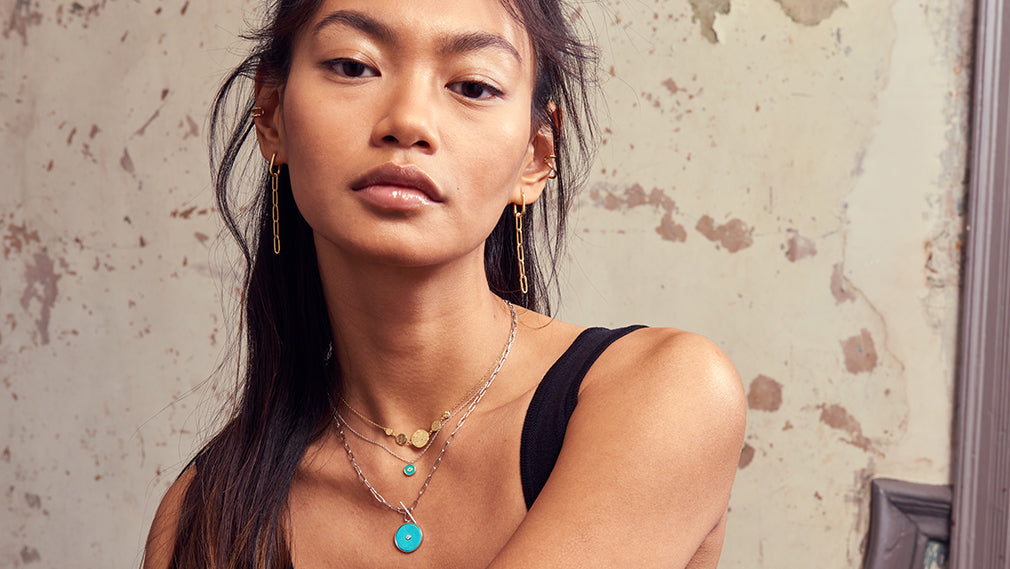 Opt for Silver This Season
While it's been an eternal jewellery staple for many, silver has undoubtedly been overshadowed of late. Gold has taken centre stage for several seasons in a row and with trends like chunky gold chains from the '90s, it has been at the top of many jewellery lover's shopping lists.
This season, silver is making a comeback. And it's looking good.
We saw lots more chunky and statement silver pieces on the runway for spring/summer and our collections, for one, have certainly been inspired by bringing silver back in a major way.
When it comes to the Ania Haie collections crafted in silver, we're serious about serving up quality that promises to last. We want you to enjoy your silver jewellery year after year, regardless of it being affordable and trend-inspired.
As always, we create our silver jewellery using high-quality 925 sterling silver which is then plated in rhodium. Why? Not only does the rhodium plating make sure your jewellery maintains its shine for longer, but it makes it instantly more durable. Say goodbye to scratches and tarnishing.
Fancy dipping into the chunky silver jewellery trend?
Chain Reaction
The Chain Reaction collection is the perfect place to start if you're big on trends and want to update your silver collection.
Try a chunky statement ring like our Silver Wide Curb Chain ring for optimal '90s vibes or choose Silver Figaro Chain Hoop Earrings or a Silver Mixed Link T-Bar Necklace for equal trend points.
Spike It Up
The Spike It Up range plays with the balance of strength and romance. With an on-trend '90s vibe through and through, each piece works with the aesthetic of spikes and studs for an edgy silver look that still works for every day. 
Silver Spike Hoop Earrings from the range are the perfect everyday essentials or opt for the bracelet that goes with everything with our versatile Silver Heavy Spike Bracelet.
Luxe Minimalism
The Luxe Minimalism range makes sleek and sculpted silver jewellery a MUST in your collection this season. Each piece is beautifully crafted to exude work-of-art vibes. So, if you're into chunky, statement pieces with timeless appeal, this is the one for you.
Our Silver Luxe Twist Ring double wraps the finger for the ultimate luxurious look or try Silver Luxe Hoops or a super-sleek Silver Luxe Cuff for minimalism with weight.
Ear We Go
The Ear We Go collection is all about creating the perfect earring stack for your style. From studs and huggies to statement earrings that complete your look, there's a little something for every style – and plenty of options in this season's metal, silver.
Dress up your ear with our incredible Silver Triple Mini Hoop Stud Earrings or get unique with our chunky Silver Twist Square Sparkle Earrings. Add something extra to your ear stack with a Silver Drop Chain Ear Cuff that makes all the difference.
Not sure if you're ready to make the transition from gold to silver this season? Don't worry, you don't have to abandon your gold pieces if you don't want to! Why not mix and match metals? Mixing metals and layering and stacking both gold and silver pieces has never looked better. So, get creative. Pair up a chunky gold necklace with a silver chain or layer both gold and silver together on a unique ring stack. 
The world's your oyster. And this season, it's silver.
Collection 2019
Sale 70% Off
Third slide