Refresh Your New Year Wardrobe
Posted by EMMA TAYLOR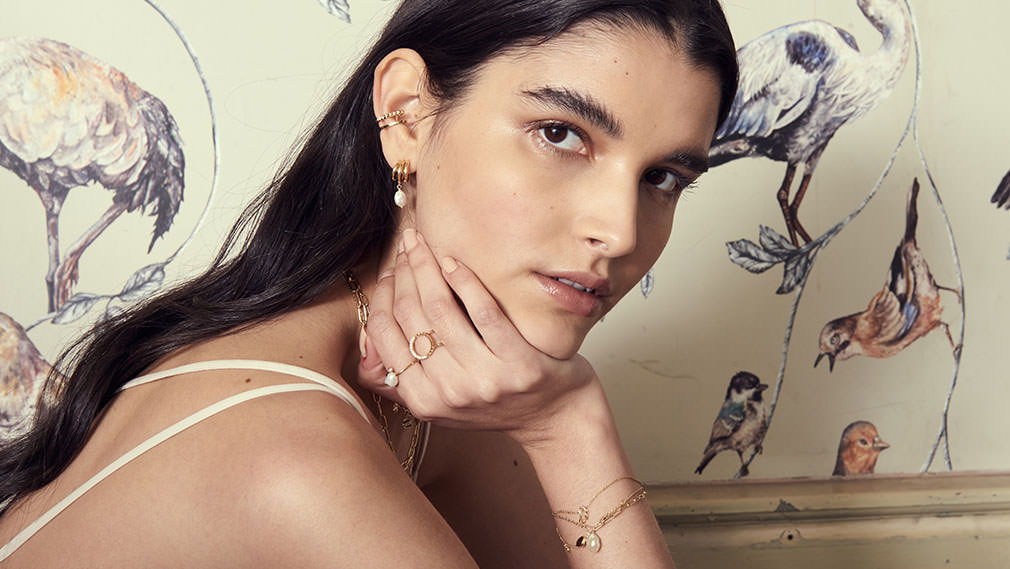 Add A Statement Piece to Your Collection This Season
Feel like shaking up your jewellery collection for the new season? This year, we're all about adding some statement pieces to our everyday looks. The perfect way to dress up any casual outfit or add a little bit of extra personal style to a work look, a bold statement piece of jewellery always looks good.  
From chunky chains to a whole new way to do pearls, the latest Ania Haie collections are packed with this season's biggest trends – with a little bit of our signature edge as standard. Let's take a look at some of our favourite jewellery trends for spring.
All the Chains
Statement chunky chains are more than just sticking around this season, they're a key look for spring. We saw layering chains gaining momentum through 2020 and this year, it's also about choosing those key pieces that stand alone.
Our Chain Reaction collection has you well and truly covered when it comes to this trend.
Discover multiple chain sizes incorporated into a statement design with our Gold Figaro Chain Necklace or linked up chain earrings with our Silver Cable Link Drop Earrings, perfect for taking a look from day to night. While layering remains a big look, this trend is all about the statement pieces that speak for themselves.
Toughen Up with Bold Spikes
 If you're looking to add an edge to your style, spikes are the jewellery trend for you this season. And our Spike It Up collection is your new BFF.
Go all out for spikes with a pair of our Silver Spike Huggie Hoop Earrings or pair spikes with the chain trend and opt for statement Gold Heavy Spike Necklace for the perfect touch of '90s grunge. 
Day to Night Statement Earrings
Statement earrings need no longer be preserved for a night out. Hurrah! This season, it's all about balancing more casual or on-duty outfits with a statement earring that then takes your look from day to night with ease. And we're focusing on some day-time sparkle.
Our Midnight Fever collection is packed with statement earrings that you'll be wearing all day every day. From huggies with a difference with our Midnight Star Huggie Hoops to the chicest of chic statement hoops with our Midnight Hoop Earrings, discover the perfect way to make a jewellery statement this season – pairing a touch of shimmering cubic zirconia with stunning natural labradorite stones.
New Vintage
Pearls have had an aesthetic makeover this season and it's a trend at the top our shopping lists.
Taking vintage-inspired pearls in a whole new direction is our Pearl of Wisdom collection. Think chunky, asymmetric baroque freshwater pearls paired up with on-trend statement and super sleek gold and silver.
From our unconventional Gold Pearl Chunky Necklace to our Gold Pearl Twist Adjustable Ring, this trend is all about giving pearls a new look.
It's All About Colour
Love a little colour? This is the season for you. For spring, we're not afraid of injecting a pop of bold colour into our jewellery looks. Our Hidden Gem and Mineral Glow collections are packed with stunning flashes of turquoise and mother of pearl stones for the perfect touch of statement colour.
Is there any better way to refresh your wardrobe for a new season than with a stunning statement and ultimately versatile collection of jewellery? It's certainly our favourite way to update our style for spring. Shop the latest collections from Ania Haie for statement jewellery that oozes unique style.
Collection 2019
Sale 70% Off
Third slide