Nautical Jewellery Trend & How to Wear It
Posted by EMMA TAYLOR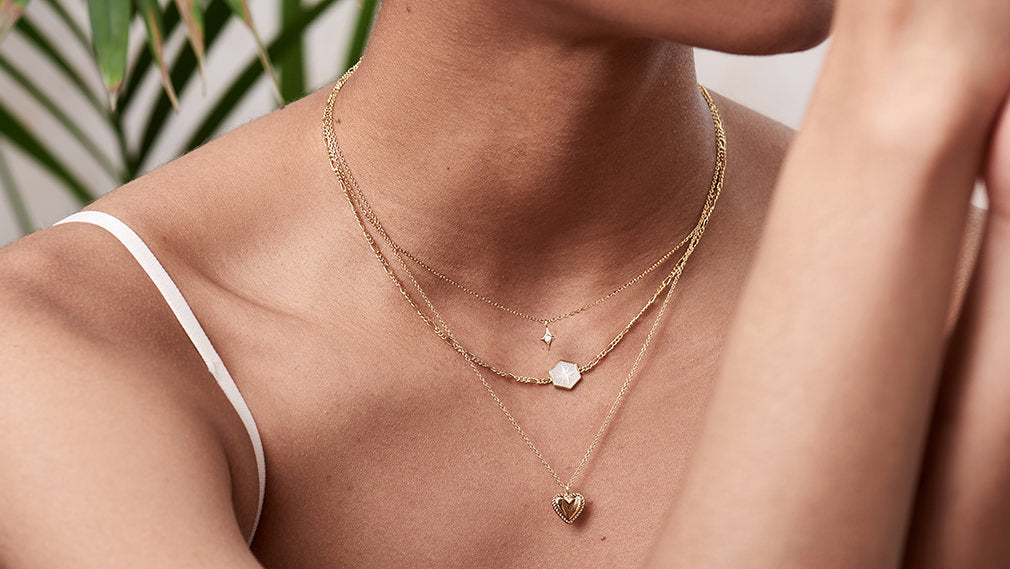 Get Seaside Ready with The Nautical Trend
It's a classic look that seems to come around time and time again and this year, the nautical trend is looking fresh and seriously chic. This year's nautical comeback started on the catwalks of everyone from Chanel to Hermès and the jewellery is no exception. While clothing looks to stripes, blue and white colour palettes and natural fabric accents, nautical jewellery celebrates the sea with texture, rope effects, knot details and the perfect touch of shimmering colour.
From our Ropes and Dreams collection to Forget Me Knot and Turning Tides, you'll be spoilt for choice at Ania Haie if you're looking to jump on board with this season's wave of the nautical trend. These are some of our fave pieces and how we'll be styling them this summer.
Get the Colour Right
When it comes to this trend, colours are certainly sea-inspired. From bright blues and shimmering turquoises to deeper royal, navy and even purple and greens, focus on any and all hues you experience in the ocean and you can't go wrong. 
Choose stunning and rich shades of purple, green and blue with an abalone stone with our beautiful and eye-catching Tidal Abalone Necklace or Signet Ring. Or opt for a brighter palette with our Tidal Turquoise Crescent Hoops.
Texture Is Key
Ropes have always been a central feature when it comes to the nautical trend. Whether they're seen on handbags or tying up the perfect shoe, rope details add elevated texture to the look and are just as important for jewellery's take on the trend.
Go statement and choose our Chunky Rope Hoop Earrings or Wide Rope Ring for on-trend chunkiness and the perfect stacking pieces. Make a subtle but effective choice with our Rope T-Bar Necklace or our Rope Twist Ring with delicate twisted rope detailing.
Focus on Knot Accents
Another detail that oozes nautical style is focusing on knot accents and details. Adding dimension to a piece, a knot accent keeps jewellery classic while still fully embracing the overall trend. And it happens to be one of our favourite details to design. 
Our bold Knot Stud Hoop Earrings are a nautical twist on a classic piece and our Knot Pendant Necklace is a chic and subtle way to add the trend to your look, perfect for layering.
The Small Details
Sometimes to nail a trend in a chic and stylish way, it's all about being subtle. And we love the smaller details within the nautical trend that you can play with. Especially when it comes to jewellery. In our Wild Soul collection, discover some of our compass emblem pieces that serve up a nod to the nautical trend in an elevated way. 
From our Compass Emblem Huggies to the Compass Figaro Chain Necklace, it's all about the subtle compass detailing crafted in embossed mother of pearl. Not your typical nautical piece and yet a chic way to honour the trend in your own way. 
Are you a fan of the classic nautical trend? It's a look that never really goes out of style, making it one of our favourite trends for this season. Shop nautical pieces with a twist from the latest Ania Haie collection and give your summer vibe a sea-inspired update.
Collection 2019
Sale 70% Off
Third slide