Making Ania Haie Jewellery
Posted by EMMA TAYLOR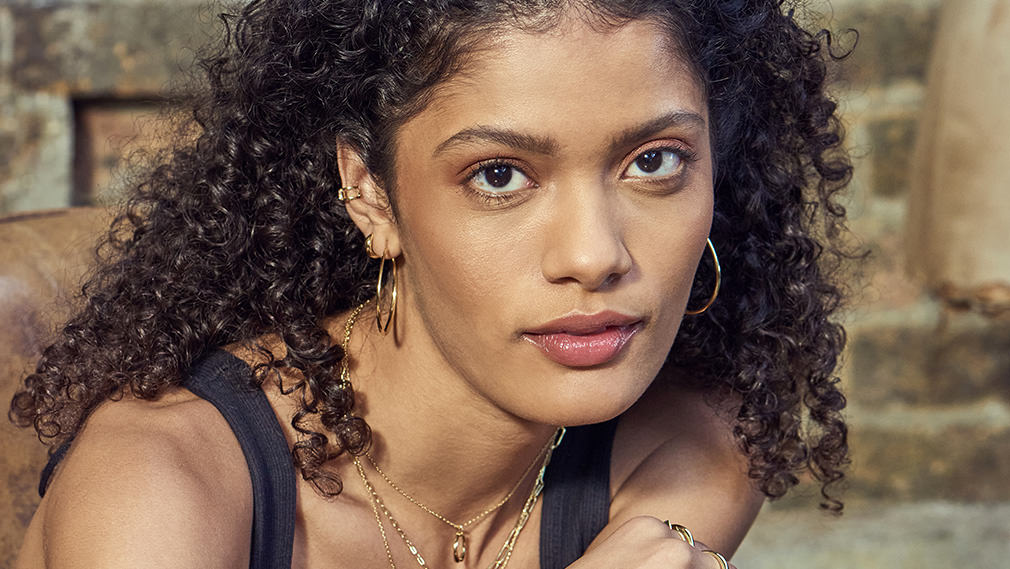 Making Ania Haie Jewellery
The Basics of Sterling Silver & Gold-Plated Jewellery
At Ania Haie, we're passionate about creating incredible on-trend yet beautifully made, high-quality jewellery for you. Choosing trend pieces doesn't mean you have to compromise on quality. Ever.
So how are our Ania Haie pieces made? And why do we choose the metals and materials we do? Here, we're digging a little deeper.
Always 925 Sterling Silver
Using 925 sterling silver is our MO. This high quality and super durable metal starts bright and stays bright, meaning jewellery can be worn for years.
The name 925 sterling silver comes from the percentage of silver that the metal contains. Although there are differing worldwide standards, the name comes from it being 92.5% sterling silver with 7.5% copper. The copper included makes the overall metal even more durable, perfect for everyday jewellery.    
Why Rhodium-Plated Sterling Silver?
Have you noticed that our silver jewellery is rhodium plated?
Well, this is not an accident. While we always use 925 sterling silver as the base of our pieces, we finish our silver-coloured designs with rhodium plating. This precious metal comes from the same family as platinum.
But why?
There are so many benefits to using rhodium to plate silver. It keeps it brighter for longer, helping with the lustre of each piece and it is highly tarnish-resistant which avoids annoying scratches on your favourite pieces.         
This means you don't have to polish on the regular to keep your Ania Haie jewellery looking brand new.
14k Gold Plated Sterling Silver
Again, all our pieces are crafted in 925 sterling silver BUT we know you gold lovers out there need options too. All of our gold designs are made in high-quality sterling silver and plated with 14k gold for the perfect on-trend finish.
No Nickel & No Brass
It's super important to us that everyone can wear and enjoy our jewellery. And choosing to ensure there is zero nickel in our metals is a big part of that.
Nickel is well known to cause rashes and reactions to the surface of the skin. Yet it is still commonly used mixed with silver.
Brass is another inexpensive metal that can sometimes be used to create more affordable jewellery but also causes reactions to the skin.
By sticking to nickel and brass-free sterling silver, every piece of our jewellery is perfect for those with allergies to certain types of metal or even just sensitive skin.
Our Semi-Precious Stones
We love our combination of 925 sterling silver paired with either rhodium or 14k gold. You'll find this throughout all of our collections. But something that changes from collection to collection is the semi-precious stones we choose.
From cubic zirconia or natural labradorite stones to the vintage-inspired baroque freshwater pearls in our new Pearl of Wisdom collection, the details are just as important to us as the basics.
When it comes to selecting our materials each season, quality is always our top priority. We want to design on-trend and seasonal pieces to refresh and update your jewellery collections, but we want you to be able to wear them for years to come. 925 Sterling Silver and Rhodium and Gold plating allow us to do just this.
Plus, you're guaranteed the beautiful perfect finish you're looking for on every single piece.
Shop the latest Ania Haie collections and visit our Bestsellers page to see which pieces you're loving the most this week.
Collection 2019
Sale 70% Off
Third slide