Choosing The Perfect Gift for Valentine's Day
Posted by EMMA TAYLOR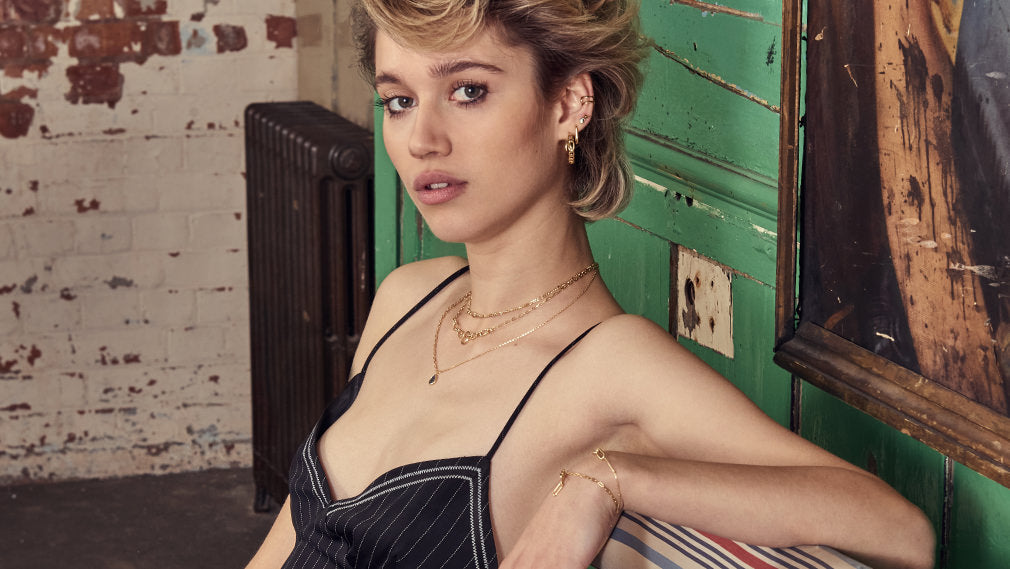 Find the Perfect Romantic Gift This Valentine's Day!
On the hunt for a special gift this Valentine's Day? We've got you covered.  
Jewellery shopping doesn't have to be as tricky as you might think to get right. So, whether you're shopping for someone who loves variety or someone that keeps their style niche, this guide should help.  
Just follow our top tips for choosing the perfect gift this Valentine's Day.
First, Think About Their Personal Style 
The first thing to consider when shopping for your Valentine's gift is your beloved's personal style. It might sound obvious at first but have you ever noticed if they wear silver or gold mostly? Or do they like to mix it up? Is their style minimal and dainty or do they tend to buy more statement and chunky jewellery when shopping for themselves? Do they like sparkle?
All of these questions can help you to start to narrow down on the types of style you should be looking for.
Use Our Ring Size Guide
Sometimes, when it comes to choosing the perfect ring as a gift, the problem lies with the sizing. But try not to get stressed if you want to gift a ring and don't know where to start with which size is right. We've got a couple of ways you can get around this.
Firstly, head to our Size Guide page. Here you'll see how our ring sizing works and a conversion table for sizes in metric, US sizing and European sizing compared to standard UK ring sizing.
You can also download our guide on ring sizing in more detail.
Here, you'll see how to sneak an existing ring they have and use it to measure their size. Or, you can outright ask them to measure their finger if you want to ensure it will be just right.
Another option if you want to totally surprise your loved one is to opt for an adjustable ring. All of our collections include adjustable ring designs because they're so popular now. They're perfect for gifting as the size can be adjusted with a quick squeeze – plus, they can then wear the ring on whatever finger they choose and mix it up whenever they like.
Discover Our Valentines Gift Wrap
We're making things extra special this Valentine's Day with our exclusive gift wrap options. Promising the most romantic gifting experience we can offer for you, your Valentine's Day purchase can be wrapped in our signature ribbon-tied gift bag for extra 'oohhs' and 'aahhs' on February 14th.
Can't Decide?
If your recipient is particularly hard to buy for, why not choose an Ania Haie e-gift card so they can choose for themselves? Super easy to use, our gift cards start at €25,00 and can be sent directly to your recipient's email to open and use for an order immediately. This way, they have the freedom to choose a piece they'll wear time and time again but still be reminded of you.  
Opt for something truly special this Valentine's day with a piece from the latest Ania Haie collections. With both minimal and on-trend chunky jewellery, you're sure to find the perfect piece to show your loved one how much they mean to you this February.
Collection 2019
Sale 70% Off
Third slide