Charms to Suit Your Style
Posted by EMMA TAYLOR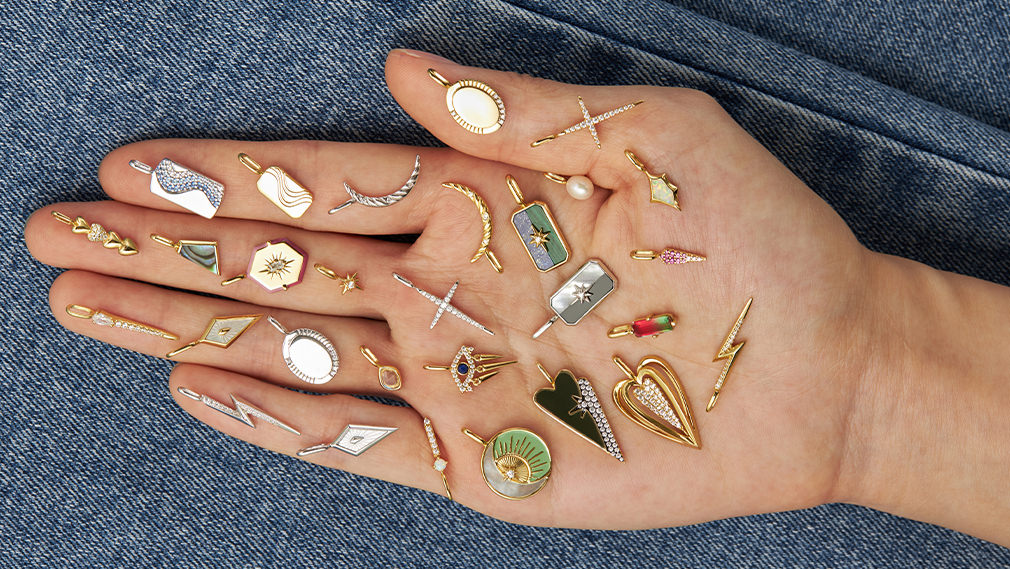 Pop Charms for Every Personality
The perfect excuse to update your jewellery collection for the new season, our Pop Charms range has landed on AniaHaie.com and is packed with chic charms to put together everyday jewellery that truly reflects your style. No matter what that is! Whether you're a fan of simple and classic or you love bold and bright – or a little bit of both – Pop Charms has you covered with the perfect pieces that you can add to necklaces, earrings and bracelets to really make your jewellery your own. We bet we've got a charm that's exactly 'you'.
For the Classically Cool
Are you a fan of classic and timeless style? We're guessing your looks are effortlessly cool, and simple but oh-so chic. If this sounds like you, the Pop Charms collection has the perfect classically-inspired charms to add to your jewellery box. Perfect for wearing simply or for building into a layered or stacked look, these charms ooze chic style with a slice of cool.
Pearls are a classic BUT they're huge this season, so why not try our stunning Pearl charm? Or maybe, add a chic touch of the gemstone trend with our chic Labradorite stone charm. Simplicity is always in style, so our Oval charm or beautifully crafted Wave Tag charm will work in your rotation season after season.
For the Playful Persona
Love to be a little playful with your style? That's what we love to hear! From colour to fun shapes and designs, the Pop Charms collection is the way to instantly inject some of your fun personality into your jewellery this season.
Take a note from the runways and add some flower power to your style with our gorgeous Happy Flower charm or opt for all things 'love' with our Sculpted Heart charm. Colour is key when adding some playfulness to your look so why not get wavy with our pink stone-encrusted Wave Pink Sparkle charm for all the glitter and sparkle?
For the Spiritual Stargazer 
Celestial jewellery will always hold a beloved spot in our collections and if your style reflects your love of spirituality and stargazing, you'll find the perfect charms in this edit. 
Our stunning Eclipse charm makes the perfect choice for moon-lovers or with plenty of star-inspired options, why not add our Star Circle charm to your fave charm necklace? For something super chic and celestial-inspired, our Two-Tone Celestial Sphere charm is the perfect choice. Can't wait for those cosy, stormy winter nights? Opt for our Lightning charm for a bolt that adds a flash of brightness to your look.
For the Memory Maker
We are obsessed with jewellery that tells a story or reminds us of a beautiful memory so why not opt for something that really makes an impact? From good luck emblems to symbols of love and romance, the Pop Charms collection has you covered.
With a slice of both blue and green stones, our incredible Star Tag charm symbolises strength, wisdom and joy, the ideal gift for the memory maker in your life. Our effortlessly chic Cross charm might be the perfect fit or try our sparkling Double Heart charm that represents both you and your loved one. 
Head over to the Pop Charms collection now to shop this season's must-have jewellery item – charms, charms and more charms. Within the edit, you'll also find link necklaces and bracelets and connector charms so even if you're starting from scratch, you can find everything you need to start building your new charm-adorned jewellery.
Collection 2019
Sale 70% Off
Third slide