An Ania Haie Collection for Every Summer Event
Posted by EMMA TAYLOR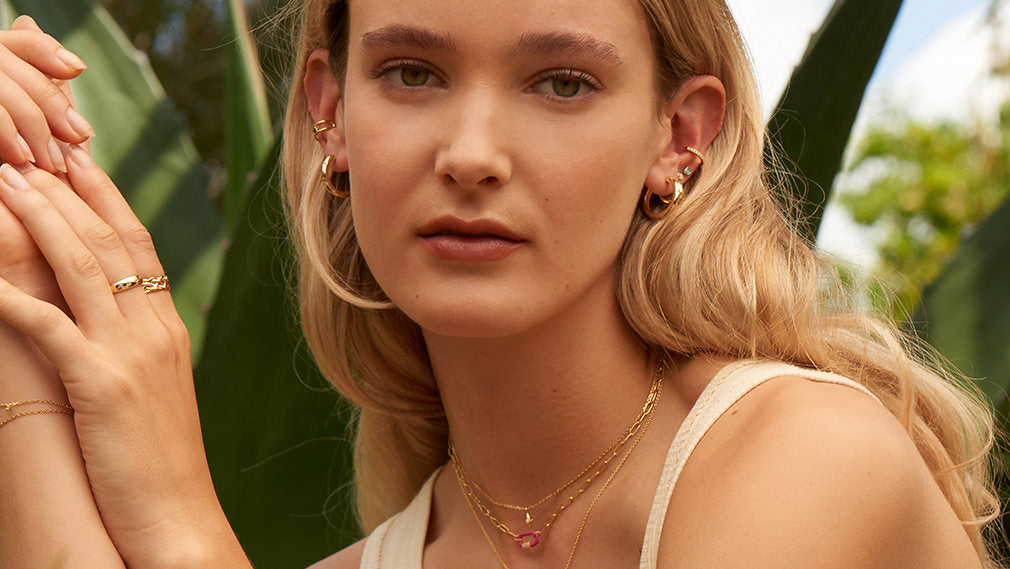 Jewellery for Every Occasion This Summer
The best thing about summer? It has to be all the fun events and occasions that get us dressed up and out of the house with friends. From all the music festivals to packing up the perfect capsule collection ready to hit the beach on holiday, we're obsessed with all things summertime. And that includes all the summer jewellery too!
This season, we've got a whirlwind of newness at Ania Haie. It might be our favourite season of collections to date! So, whether you're headed off to a summer wedding and need the perfect accessories to complete your look or you need some wearable chains to get you through the summer without ever taking them off, we've got you covered.
Festival Fun 
Is there anything more exciting than the kick-off of festival season in the summer? Festival style is one of our absolute favourites and to complete any festival outfit, you need the perfect jewels to take your look from simple and cool to festival *extra.
Why not take the chance to go all-out with colour and opt for our Neon Nights collection, packed with pops of bright neon jewellery? Or embrace a more spiritual side of your personality and head to our Second Nature collection, featuring stunning lapis and malachite stone jewellery, perfect for festival style.
Summer Wedding
Is it just us or have you been invited to more weddings this summer than any year before!? Wedding season is well and truly on the go and if you're heading to multiple weddings this year, you'll be thinking about your wedding guest outfits – and the jewellery to match!
Wedding jewellery is best done with classic pieces with a chic, contemporary twist. Our Rising Star collection is the perfect blend of these two aesthetics, pairing simple and delicate pieces with mother of pearl and Kyoto opal details. Craving something that reflects the romance of the occasion? Try our Under Lock and Key collection, packed with stunningly symbolic padlock and key pieces.
Holiday Vibes
If you're lucky enough, you might be heading off into the sun somewhere exotic this summer. Think golden sand, soothing waves and plenty of sunshine. If so, everything you need to pack to pull together the perfect holiday vibe looks will surely be on your mind.
If you can't do colour on holiday, when can you? And for us, we're all about adding blue to our jewellery looks for vacay. Our Into the Blue collection serves up turquoise-colour stones that are perfect for creating a relaxed, bohemian vibe. The Wild Soul collection oozes beach energy, starring celestial and adventure-inspired jewellery with embossed mother of pearl finishes.
Fun in The Sun
Whatever you're doing this summer, if the suns out, it makes it more fun, right? Heading on a staycation or beach day with friends? Daring to do a camping trip or upping the ante and making it a glamping extravaganza? Afternoon in the park with a huge group of friends for a picnic get-together? Whatever it is, your fun in the sun outfits need to be finished with the perfect summer jewellery.
The Ropes and Dreams collection is the perfect choice for on-trend but timeless summer jewellery that works for any event. Style up the chunkier styles with more delicate pieces for the perfect layered looks. Want to create an ear party that lasts all summer? Head straight to our Ear Edit for all the sparkle, colour and classic pieces that can be styled and stacked in multiple ways.
Obsessed with summer, too? Shop the latest edits and collections at Ania Haie and discover the summer jewellery that your wardrobe just isn't complete without!
Collection 2019
Sale 70% Off
Third slide