Adjustable Jewellery for The Perfect Fit
Posted by EMMA TAYLOR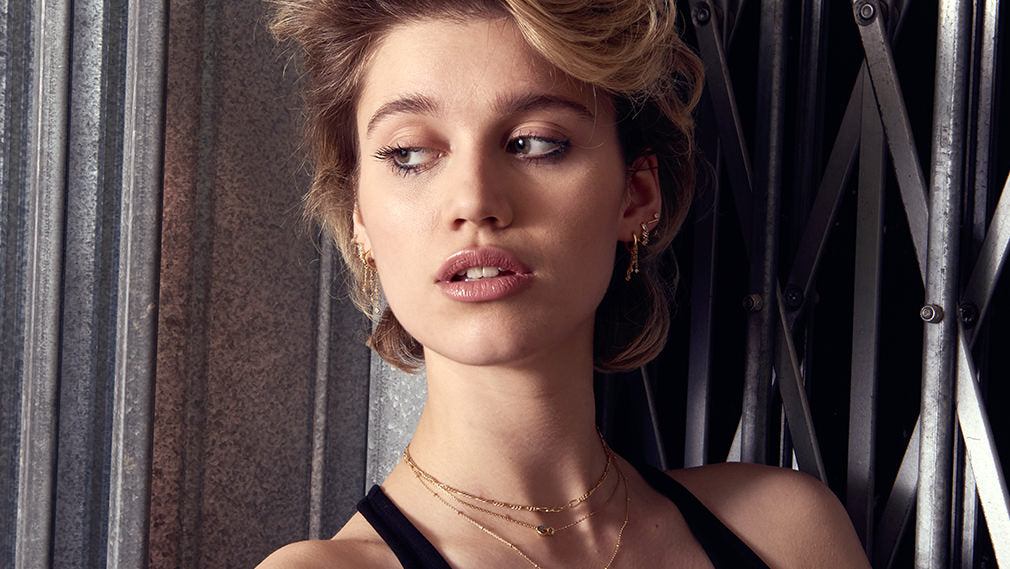 See How Our Jewellery Can Be Adjusted in Seconds 
Whether you're buying jewellery for yourself or as a gift for someone special, it's not always easy to get the perfect fit. And that's exactly why we incorporated adjustability into so many of our jewellery designs. From different types of extenders to fully size adjustable rings, discover how the Ania Haie collections can be customised for the perfect fit for every wear.
Necklace & Bracelet Extenders
There's nothing worse than finding the perfect necklace that's just too long or too short for your style. Or a bracelet that's just a little too snug on the wrist. Which is why our chain designs include integrated and super discreet extenders. Making adjusting the length for the perfect fit easier than ever.
When browsing our necklaces, you'll see they have a 50mm extender chain at the clasp. Not only does this extender let you lengthen or shorten the necklace, but the design means you can choose between three different lengths.  
Similarly, our chain bracelets have an extender designed into the chain that works in the same way. This 20-35mm extender also has three sizes choices allowing you to easily tighten or loosen the chain to fit your wrist perfectly.
Having the ability to change the length and size of these pieces makes them perfect for gifts. But it also means whether you're wearing your piece solo or layered with others, you can adapt the length for every wear.
Extra Extender Chain Pieces
While our necklace and bracelet extenders are great, we also wanted to include in the collection a way to customise your jewellery even further. That's where our Extender Chains come in.
Quickly and easily adding extra length to any necklace, our extender chains are 50mm and can be used with any chain necklace.
Adjustable Ring for The Perfect Fit
While we're talking about adjustable jewellery, we had to touch on our huge range of adjustable rings. While we just love the design aesthetic of adjustable rings, we also know how useful it can be to be able to gift someone a ring that can be adjusted. Plus, this style of ring means you can wear it on a different finger every time, making it much more versatile.
We've created adjustable rings in a few different ways.
For example, our Spike Adjustable Ring and our Crush Wide Adjustable Ring are both adjustable from the back of the design. Whereas rings, such as our Glow Adjustable Ring squeeze together for fit at the front. 
We also have many rings that are adjustable as part of the design. Our Pearl Twist Adjustable Ring and our Tidal Turquoise Adjustable Ring are chic examples of how we've incorporated the ability to squeeze and adjust the size into the aesthetic.
Shop the latest collections from Ania Haie now and discover the necklaces, bracelets and rings that can be simply and easily customised for the perfect fit.
Collection 2019
Sale 70% Off
Third slide